Palermo, Italy, is a haven for those seeking tranquility and rejuvenation amidst the bustling streets and vibrant energy of this Mediterranean city. Nestled in the heart of Sicily, Palermo boasts a collection of exquisite wellness retreats that are sure to transport you to a state of pure bliss. Immerse yourself in the opulent world of spa hotels as you embark on a journey of self-care and relaxation.
Indulge your senses in the lavish ambiance and soothing treatments offered by these luxurious havens. From ancient healing rituals to modern wellness therapies, Palermo's spa hotels provide an array of experiences tailored to meet your every need. Surrender to the gentle touch of expert therapists as they melt away tension with their skillful hands or immerse yourself in rejuvenating hydrotherapy sessions that will leave you feeling invigorated.
Unwind amidst lush gardens adorned with fragrant citrus trees or bask in the breathtaking views from rooftop terraces overlooking the majestic cityscape. Pamper yourself with decadent treatments infused with local ingredients such as olive oil, sea salt, and aromatic herbs that capture the essence of Sicilian culture. Whether you seek solitude or wish to share this blissful experience with loved ones, Palermo's spa hotels offer a sanctuary where you can escape from everyday stresses and embrace a world dedicated solely to restoring balance and harmony within.
Palermo Most Relaxing Spa Resorts and Hotels
Quintocanto Hotel & Spa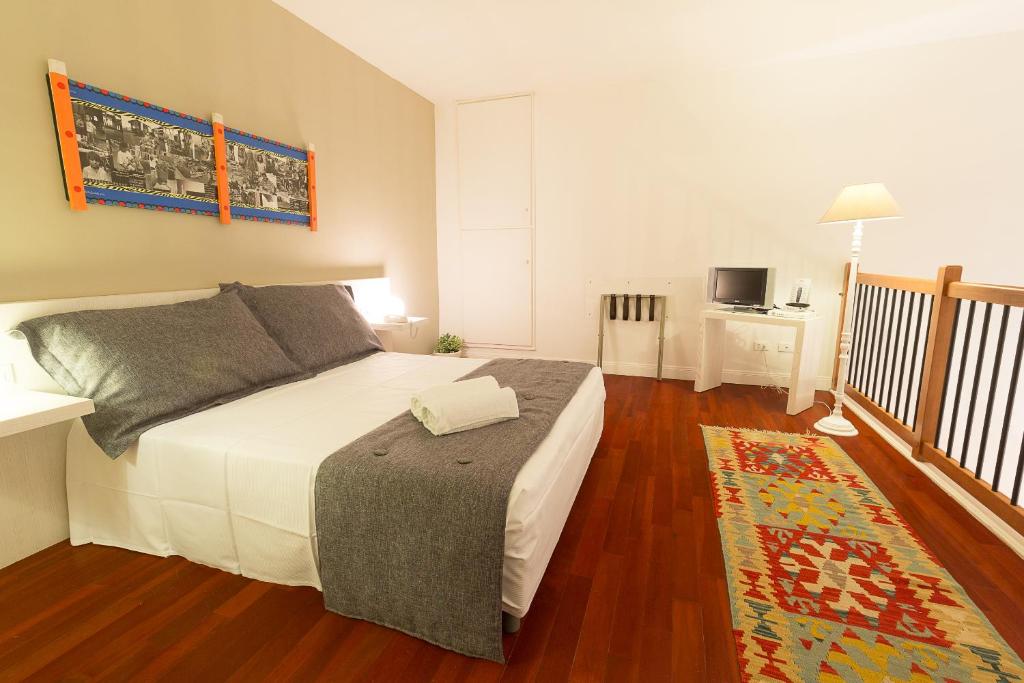 Located at the Quattro Canti crossroads in Palermo's historic center, Quintocanto Hotel & Spa is a small and stylish hotel housed in a beautifully restored 16th-century building. The spacious rooms are luxuriously furnished and feature amenities such as plasma-screen TVs and free Wi-Fi. Guests can relax and rejuvenate at the on-site spa, which offers saunas, whirlpools, Turkish baths, massages, and beauty treatments. Those looking to indulge their taste buds will be delighted by the high-quality cuisine served at La Locanda del Gusto restaurant, where Mediterranean and Sicilian dishes made with fresh local ingredients are paired with an extensive selection of Sicilian, Italian, and international wines. With its elegant and modern design, Quintocanto Hotel & Spa also provides a reading room and TV room for guests' enjoyment.
Pros of staying at Quintocanto Hotel & Spa:
– Central location in Palermo's historic center
– Spacious and stylish rooms with top-quality furnishings
– On-site spa offering various relaxation options
– High-quality cuisine served at the on-site restaurant
– Extensive selection of Sicilian, Italian, and international wines
Hotel Federico II Central Palace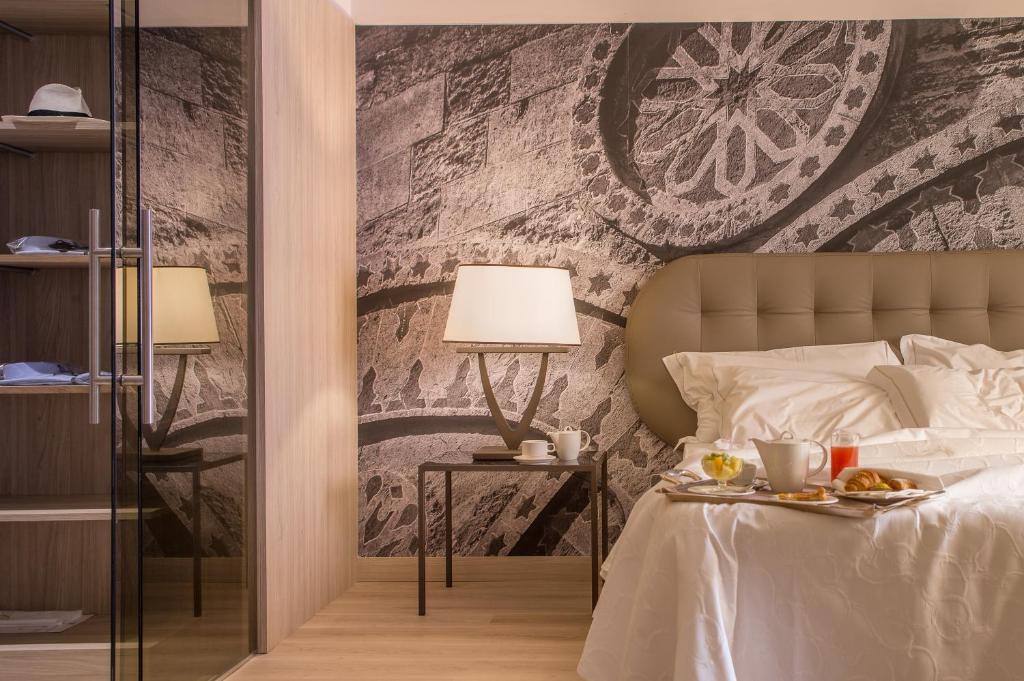 The 4-star Hotel Federico II Central Palace is a luxurious and elegant hotel conveniently located in the heart of Palermo. Offering unique decor and stylishly designed rooms, guests can enjoy free WiFi access, a spa, and two restaurants on the 5th floor. The hotel is just a short walk away from Palermo Cathedral and Teatro Massimo, making it an ideal choice for exploring the city's cultural attractions. The spacious rooms boast modern amenities such as air conditioning, flat-screen satellite TV, and en suite bathrooms with complimentary toiletries. Some rooms also feature terraces with stunning views. Indulge in a delicious buffet breakfast each morning before dining at the Aromi Restaurant which offers traditional Italian and Mediterranean cuisine along with an extensive selection of Sicilian wines. Relaxation awaits at the spa and wellness center where guests can unwind in the sauna or Turkish bath infused with aromatherapy or indulge in rejuvenating massages upon request. With its prime location, luxurious accommodations, top-notch amenities, and impeccable service, Hotel Federico II Central Palace promises an unforgettable stay.
– Convenient central location
– Elegant and stylish decor
– Free WiFi access
– Spa facilities including sauna and Turkish bath
– Two restaurants serving traditional Italian cuisine
Grand Hotel Piazza Borsa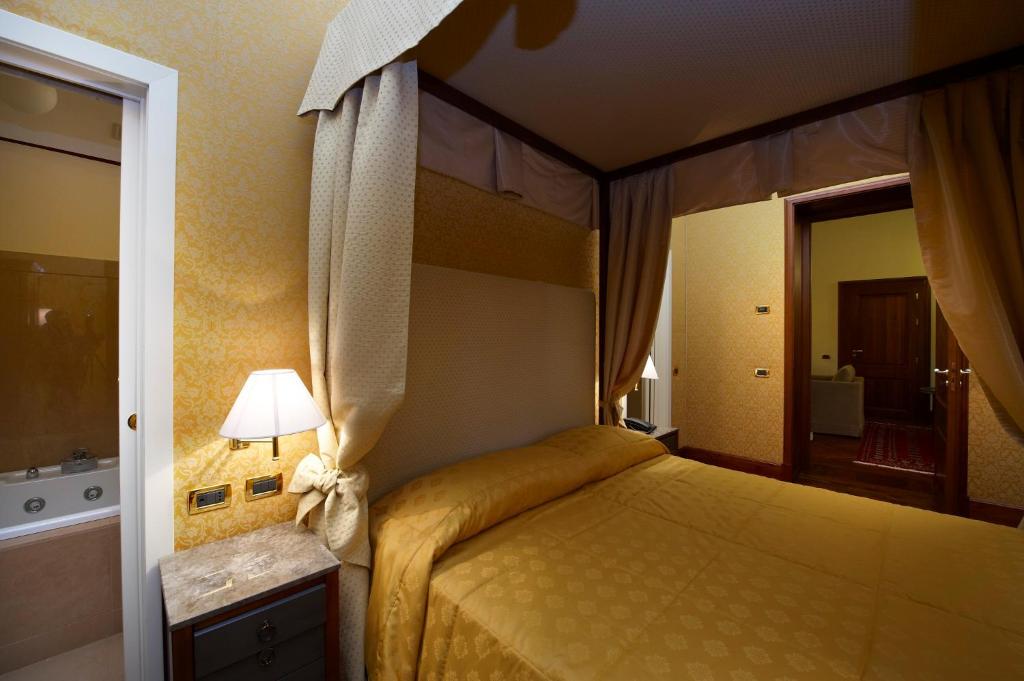 Located in the heart of Palermo, Grand Hotel Piazza Borsa offers a luxurious and convenient stay for travelers. Just a short 15-minute walk from the harbor, this centrally located hotel boasts numerous dining options and a breathtaking panoramic roof garden where guests can enjoy their breakfasts during the summer months. The rooms at Grand Hotel are equipped with air conditioning, free wired internet access, and a luxury courtesy line to ensure maximum comfort. Additionally, free Wi-Fi is available at reception and some rooms even offer complimentary Wi-Fi as well. One of the highlights of this 4-star hotel is its ancient cloister which serves as an enchanting venue for concerts and other events. With its proximity to the Baroque square of Quattro Canti, guests will have easy access to explore the historic beauty that Palermo has to offer.
– Convenient central location
– Numerous dining options available
– Breathtaking panoramic roof garden
– Ancient cloister used for events
– Proximity to historic attractions
Other places to stay in Palermo
Palermo Luxury Spa Hotels
Palermo Luxury Spa Hotels offer a serene and indulgent escape for those seeking ultimate relaxation. With world-class spa services, luxurious accommodations, and impeccable attention to detail, these hotels provide an unforgettable retreat for guests seeking to rejuvenate both body and mind.
Hotel Porta Felice & Spa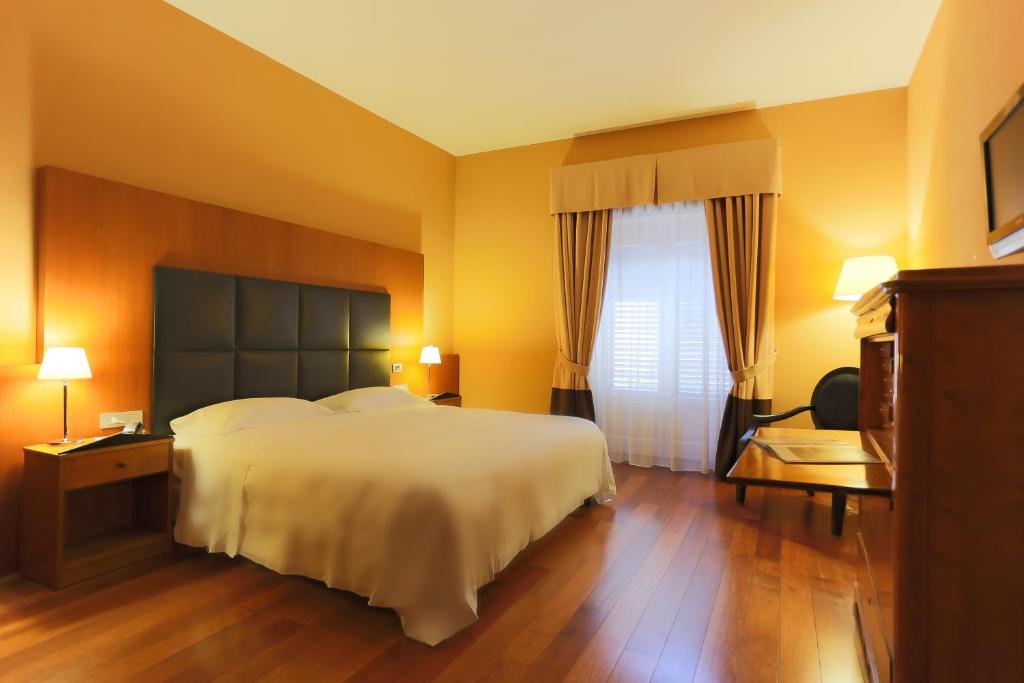 Hotel Porta Felice is a luxurious spa hotel located in the heart of Palermo, just steps away from the Botanical Gardens and the picturesque seaside promenade. This magnificent hotel, set in a beautifully renovated 18th-century palace, offers guests a truly indulgent experience. Start your day with a sumptuous breakfast served on the rooftop terrace, while enjoying breathtaking views of the city. The hotel features a state-of-the-art fitness center and wellness club, where guests can take advantage of discounted spa treatments and massages. Each room and suite is elegantly appointed with modern amenities including LCD TVs and free Wi-Fi. Unwind and rejuvenate at the sauna, Turkish bath, or small hydromassage pool. Indulge in beauty treatments that will leave you feeling refreshed and revitalized. Hotel Porta Felice goes above and beyond to cater to its guests' needs by offering laptop rentals, meeting rooms, bicycle rentals, boat services, as well as arranging exciting excursions to nearby islands.
Pros:
– Convenient central location near attractions
– Beautifully renovated 18th-century palace ambiance
– Discounted spa treatments for guests
– Spectacular rooftop terrace with stunning views
– Additional services such as laptop rentals and excursions available
Rocco Forte Villa Igiea
Located 2 km from Palermo Harbour, Rocco Forte Villa Igiea offers breathtaking panoramic views of the Bay of Palermo. This elegant luxury hotel boasts an outdoor swimming pool, tennis court, and a range of beautifully designed rooms and suites. Each room at Rocco Forte Villa Igiea has its own unique layout and design, ensuring a truly personalized experience for every guest. The hotel features a bar offering refreshing drinks and a restaurant serving delicious Sicilian specialties. Guests can enjoy common amenities such as air conditioning, satellite TV with pay-per-view movies, and a writing desk. Some rooms also offer stunning views of the Tyrrhenian Sea or Pellegrino mountain. In addition to these amenities, guests can indulge in the hotel's gym, solarium, and massage rooms for ultimate relaxation. The convenience of free parking adds to the overall appeal of this luxurious 5-star retreat.
– Spectacular panoramic views over the Bay of Palermo
– Unique and individually designed rooms and suites
– Excellent on-site facilities including an outdoor swimming pool and tennis court
– Delicious Sicilian specialties served in the restaurant
– Luxurious spa facilities offering massages for ultimate relaxation
Grand Palladium Sicilia Resort & Spa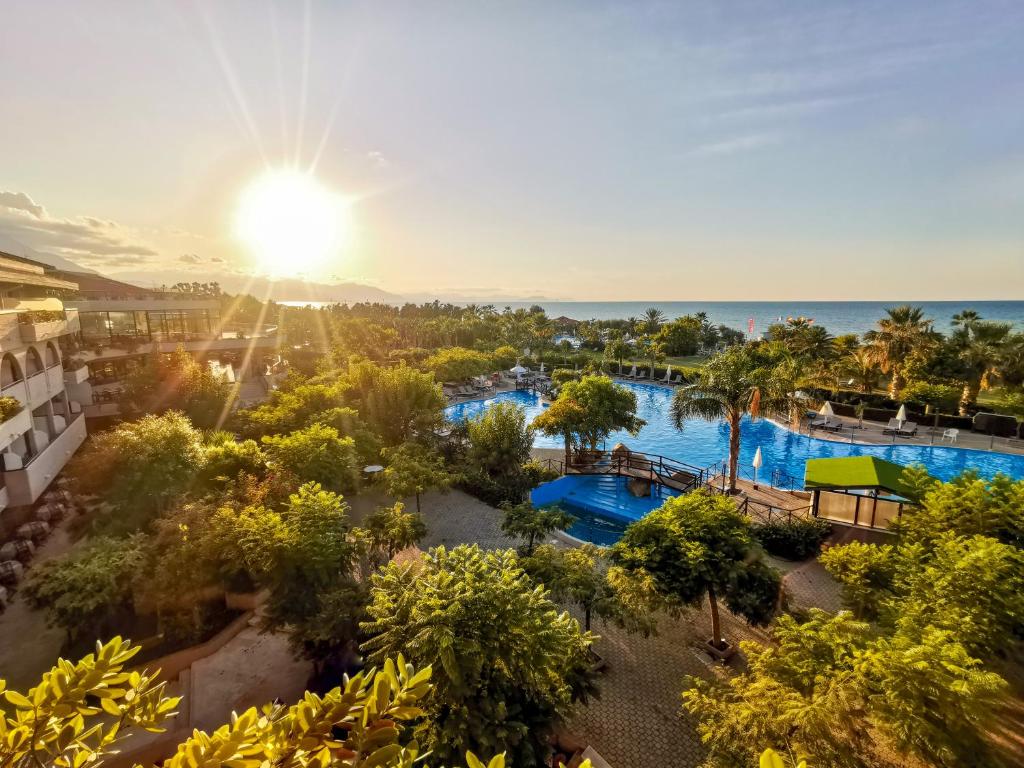 Located in the picturesque town of Campofelice di Roccella, just 50 km from Palermo, Grand Palladium Sicilia Resort & Spa is a luxurious retreat situated directly on the stunning Sicilian coast. The resort offers a range of amenities including free WiFi in public areas, four delectable à la carte restaurants, one buffet restaurant, five bars, and a spa and wellness center where guests can indulge in various massage treatments. Additionally, guests have access to free public parking nearby as well as outdoor pools and convenient access to the Buonfornello motorway. With both Cefalù and Madonie Regional Park within a 15 km radius, there are ample opportunities for exploration and adventure. For those seeking event spaces or hosting special occasions, the hotel also features a convention center equipped with six fully-equipped rooms suitable for meetings, conferences, weddings, and banquets.
Pros:
– Luxurious spa and wellness center
– Multiple dining options
– Convenient location near Palermo
– Access to outdoor pools
– Versatile event spaces for various occasions
Palermo Spa Hotels Information
| | |
| --- | --- |
| 🛎️ Spa Hotels in Palermo | 6 |
| 💵 Hotels Prices From | $181 |
| 💵 Highest price | $953 |
| 🥇 Average Review Score | 8.4/10 |
| 🛏️ Average number of Rooms | 142 |
Top SPA hotels in Palermo
| | |
| --- | --- |
| Rocco Forte Villa Igiea | 9.2/10 |
| Grand Palladium Sicilia Resort & Spa | 8.6/10 |
| Grand Hotel Piazza Borsa | 8.3/10 |
| Hotel Porta Felice & Spa | 8.3/10 |
| Hotel Federico II Central Palace | 8.2/10 |
FAQ
Can you recommend a luxury spa hotel in Palermo, Italy?
Absolutely! One highly recommended luxury spa hotel in Palermo is the Grand Hotel Villa Igiea. This stunning property offers a serene oasis with its state-of-the-art spa facilities. Guests can indulge in a range of rejuvenating treatments and therapies, including massages, facials, and body wraps. The hotel also boasts luxurious accommodations, exquisite dining options, and breathtaking views of the Mediterranean Sea.
What amenities can I expect at a luxury spa hotel in Palermo?
Luxury spa hotels in Palermo offer an array of top-notch amenities to ensure a lavish and relaxing experience for their guests. Some common amenities include world-class spas with various treatment rooms, fitness centers equipped with the latest equipment, swimming pools for leisurely swims or sunbathing by the water's edge, gourmet restaurants serving delectable cuisine, concierge services to assist with any requests or reservations, and elegant lounges to unwind after a day of pampering.
Do luxury spa hotels provide personalized wellness programs?
Yes! Many luxury spa hotels in Palermo specialize in personalized wellness programs tailored to meet individual needs and preferences. These programs typically include consultations with expert therapists who create bespoke wellness plans incorporating treatments such as massages, hydrotherapy sessions, yoga classes, nutritional guidance, and more. Whether you're seeking stress relief or overall well-being enhancement during your stay in Palermo, these personalized programs have got you covered.
Are children allowed at luxury spa hotels in Palermo?
While some luxury spa hotels may be exclusively for adults seeking tranquility and relaxation without any disturbances from younger guests or families traveling with children are welcomed at many upscale properties as well. However kids' access may be restricted from certain areas like adult-only spas or designated relaxation zones for peace-seeking adults so it's always best to inquire about specific policies for children before making your reservation.
What are some nearby attractions to luxury spa hotels in Palermo?
Palermo is a captivating city with plenty of attractions near the luxury spa hotels. One must-visit attraction is the historic Palazzo dei Normanni, which houses the stunning Palatine Chapel and offers breathtaking views of the city from its rooftop. Another popular landmark is the Massimo Theatre, one of Italy's largest opera houses. For nature lovers, a visit to Mondello Beach, located just outside the city center, is a must-do for its pristine white sands and azure waters.
Popular Spa Hotels destinations